New Zealand chemometrician hopes that her research will lead to new plant-based milks that are nutritious and sustainable.
The growing appetite for dairy-free products has seen a rise in the number of plant-based milks on offer in recent years. Consumers are seeking healthier, more sustainable, and more ethical alternatives to current plant- and animal-based foods.
Plant milks are not a new creation
Although it has been around for thousands of years, plant-based milk, mostly soya, really took off in the 1990s. With the rise of people's intolerance to lactose, so the demand for dairy-free milk grew. Today, around two thirds of the global population are considered lactose intolerant.
Globally, the plant-based dairy industry is one of the largest and most dynamic spaces, with retail value sales of over USD20 billion in 2021, of which almost USD18 billion comes from plant-based milk.1
The range of plant-based milks is forever expanding. Soya, oat, rice, coconut, and almond milk remain the most popular among consumers. Other nut-based milks include peanut, hazelnut, and macadamia. And recent market entrants include barley milk and pea milk.
Despite their popularity, there has been little research on the composition of plant-based milks. This is something that intrigued Dr Lisa Pilkington, Senior Lecturer at the School of Chemical Sciences, University of Auckland, New Zealand.
Describing herself as a chemometrician, Lisa has developed a protocol for analysing plant-based milks.
"This work was the first of its kind and demonstrated a range of findings, the most important of which is that the composition of plant-based milks can be very effectively analysed through a rapid FT-IR [Fourier transform infrared spectroscopy] method and that it identified a range of potential options for new plant-based milks that should be explored further as potential future products."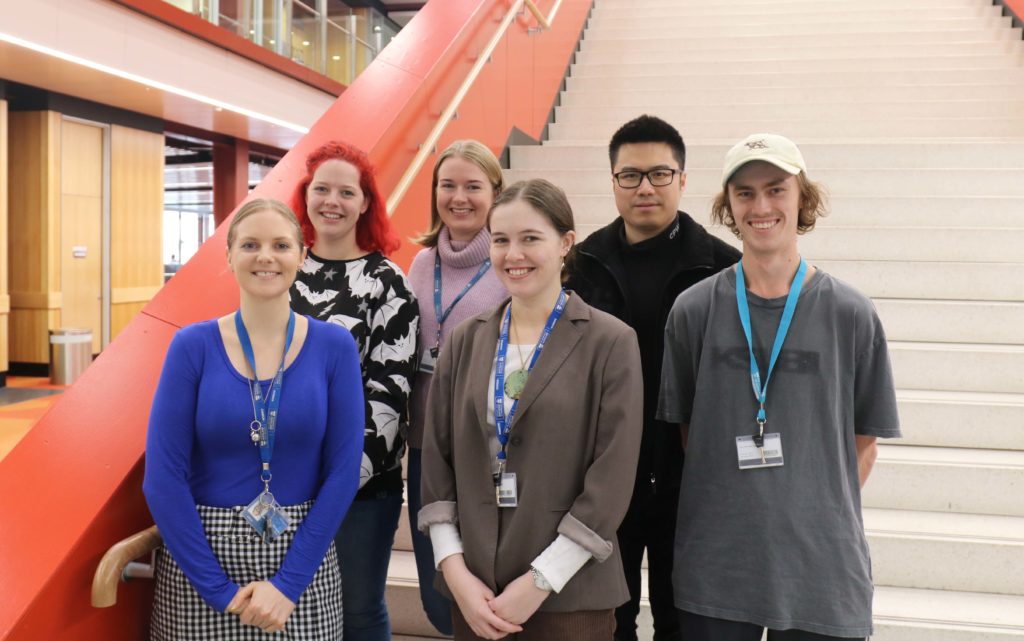 The drive to adopt a nutritious, plant-based diet
Agriculture and food production are responsible for around one quarter of global greenhouse gas emissions.
The pressing need for more sustainable food systems is well documented, most recently in the World Health Organisation's COP26 special report on climate change and health. It points to three actions that could reduce the emission of methane (one of the most potent greenhouse gasses) by 65–80 Mt/year over the next few decades: reducing food waste and loss, improving livestock management, and the adoption of healthy, largely plant-based diets.
"Plant-based milks are often seen as a more sustainable alternative to mammalian milks although some plant-based milks are still not wonderful for the environment, such as almond milk," says Lisa.
Although almond milk requires less land and energy than dairy, it's a thirsty plant: a single litre of almond milk requires 371 litres of water. Widely grown in the US, California in particular, almond groves rely on commercial honeybees for pollination. However, large scale farming, pesticides, climate change and habitat loss are all contributing to a worldwide decline in honeybees.
"By exploring alternatives, my hope is that we are able to identify plant-based milks that provide all the nutritional benefits of milk (minus the intolerance for those that are lactose intolerant and therefore avoid bovine milk), but in a product that is sustainably sourced and also easily made for widespread benefit.
"I drink bovine and plant-based milks and enjoy them both," says Lisa. "I have started to tend more towards milks that are higher in protein and lower in sugar/fats … My research has actually inspired me to experiment with making my own plant-based legume milks at home, but this time just looking at the sensory experience and I have been trying a few unusual alternatives. Doing this research has really opened my eyes to what I can make and the possibilities out there."
"For those milks that we explored in this work, the next thing would be to start looking at some sensory analysis of the milks that were most promising in terms of content to assess that aspect of them and how they could be potentially developed further."
Lisa received a prize for her research at the 2021 Commonwealth Chemistry Posters event.
"It was a fantastic way to network with other early career researchers that I would never have been able to otherwise connect with. I made a number of contacts and have even started planning a collaboration with one of the researchers that I met, which is amazing and so exciting for the future."
Using data science to address chemistry problems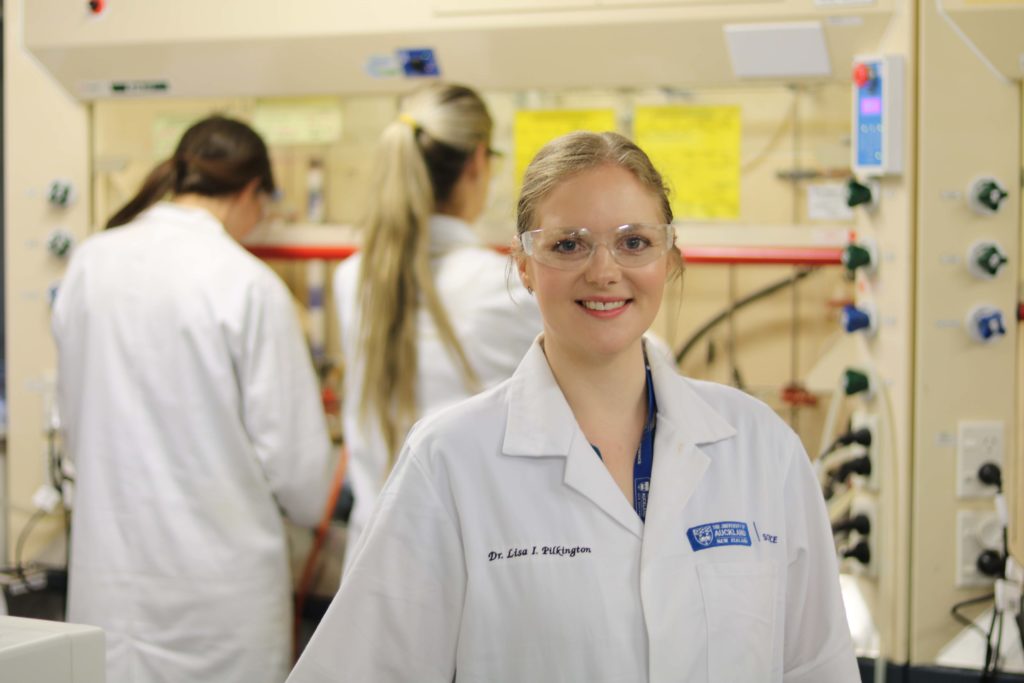 "Now is such an exciting time in my area in chemistry, with increasing technical capabilities to make a large range of measurements in a very efficient manner. As a chemical data scientist, I develop and use methods to obtain data on a range of different chemical phenomena and then I analyse these data using statistical methods with the aim of gaining a better understanding of the chemistry and system I am studying.
"The growth of data science and its capabilities are increasingly being realised but its use in the analysis of chemical data is still an area of immense unrealised potential. Exciting times ahead!"
From a young age, Lisa was always fascinated by the world around her. "I have always loved to learn new things and to discover," she says. "What particularly attracts me (and attracted me when I was deciding on a career path) to science and scientific research is the idea that I am doing and discovering things that have never been investigated or found before – this was, and is, so thrilling to me.
"I also love that through these discoveries, we can more greatly understand the world around us and I am contributing to that. I am so excited about the potential future impact that my research could have and the fact that my research could one day potentially benefit the lives of others. It is such a humbling and inspiring thought and a constant motivation."
Now that Lisa has developed a standardised, robust method to make plant-based milks, she hopes it will lead to the development of new, nutritious plant milks that are easy to make, and sustainable.
1 Euromonitor International, Trends to Watch in Plant-based Milk, 17 Dec 2021.
Learn about our other prize-winners from our annual Commonwealth Chemistry Posters events
Or register to receive regular updates about Commonwealth Chemistry activities