Building Connections for Equality in Science. Please join us on Friday February 11, 2022 in celebration of the International Day for Women and Girls in Science. The president of the Organization for Women in Science in the Developing World, Jennifer Thomson and the Director of The Elsevier Foundation, Ylann Schemm are our featured speakers. However you will also hear from young women in STEM what this day means to them.
After this public forum girls from all over the Caribbean and the world will join breakout sessions. Here they will meet female STEM professionals who will share their journeys and expose various opportunities in STEM.
We will also launch "Walking in Her Footsteps". A program where girls in high schools, colleges and universities across the Caribbean will be shadowing female STEM professionals in various private and public sector organizations for one day throughout the months of February and March.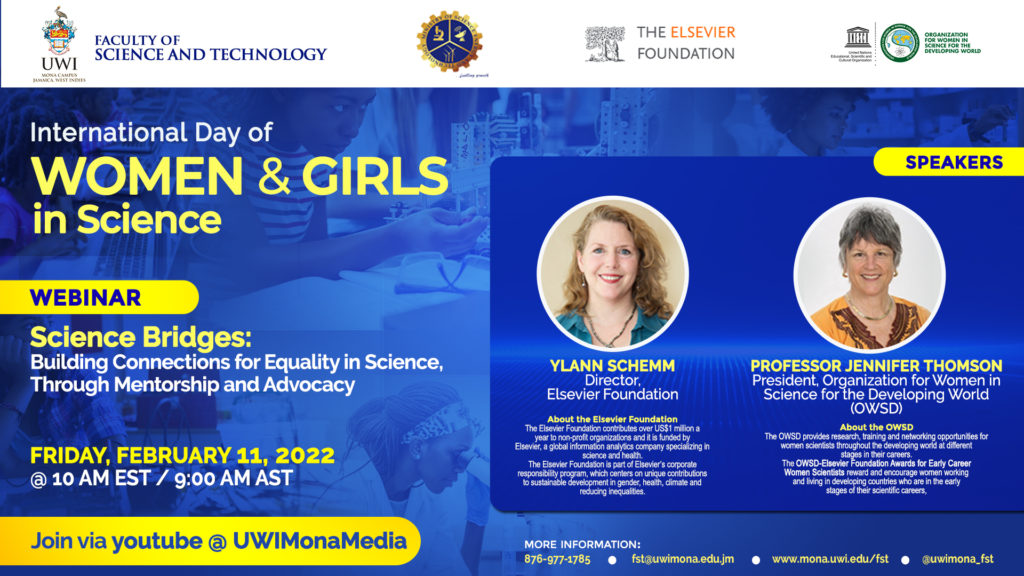 Organised by: